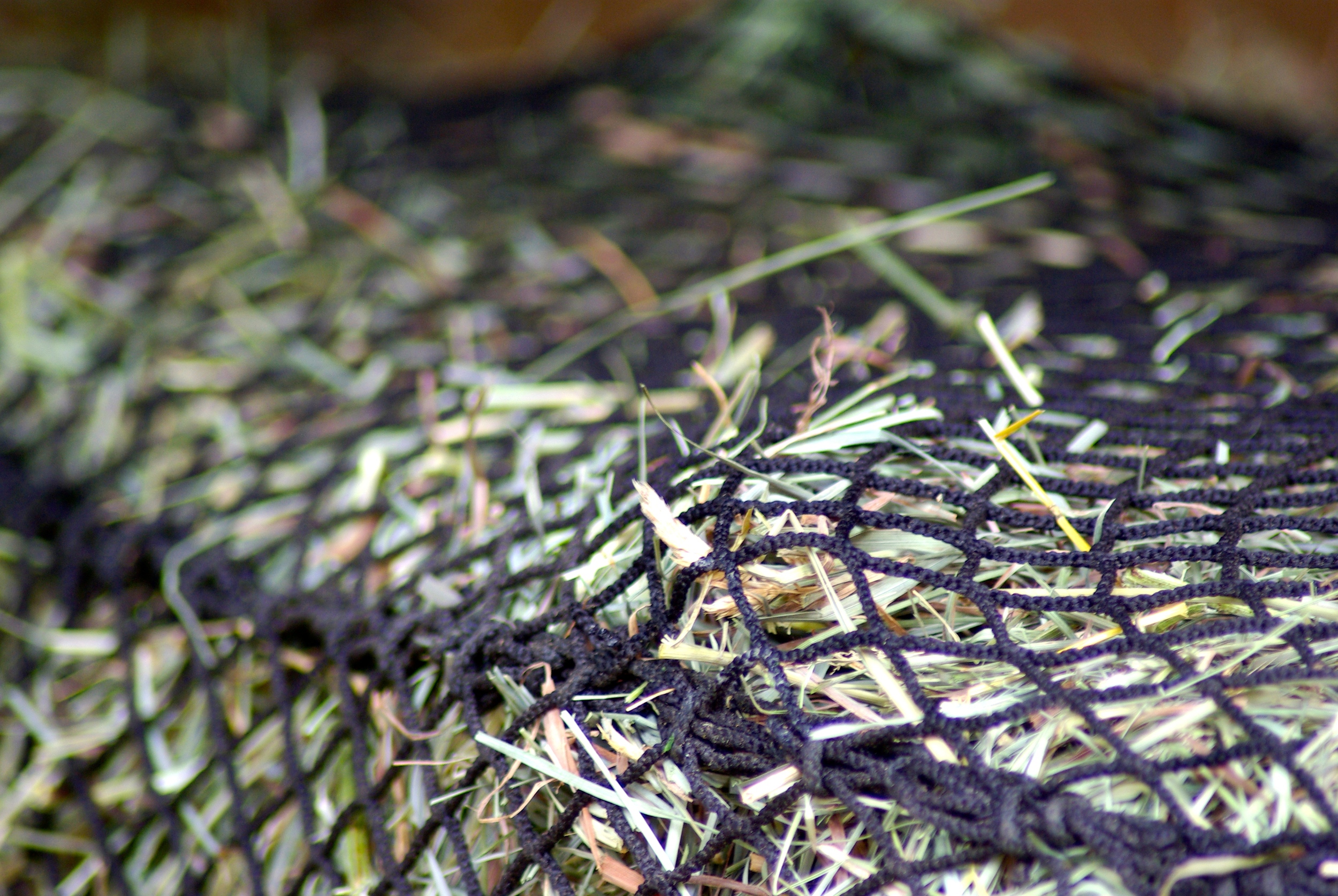 Large Round Bale Bag
*Pictures coming soon*
Available in 1.0", 1.5" and 2.0" netting sizes.
Make sure to measure your bales before choosing a size! If your round bales are 4' x 4' or smaller you should buy the Small Round Bale Bag.
The Large Round Bale Bag will fit up to a 6'x6' foot bale, as well as smaller bales such as 5'x5' bales. This will not cause safety issues or impede your animal's ability to eat from the net.
Also works great for larger herds of other SMALL farm animals and will mean only refilling once a week, depending on the size of the herd.
Take control of your large round bales and save 94% of your hay out of every bale! **see loading instructions below**
Receive one FREE Trailer bag on orders over $450 (before taxes). Need a CUSTOM bag? Contact us and we'll make one for you! *sorry no refunds on custom orders
WE SHIP INTERNATIONALLY!
Getting the hay net over your bales (6x6 to 6x7)
Set the bale on its side, where you want to feed it. We recommend you lay a few pallets on the ground for the bale/bag to sit on.
Stretch out the net and the drawstring opening.
Throw the net up on top of the bale, and bring down the sides.
Roll the bale to get the bag over the whole bale.
Then lift up net in 1 area to cut the twine or mesh and remove (this way the hay is 'in' the net when the bale expands).
Now pull the draw chord tight and tie it off. The excess cord needs to be stuck back into net opening.
NOTE: Always use a poly, metal or wooden feeder if your horses are shod. Horses will paw and will get the heels of their shoes caught in the netting.
When choosing a slow feeder hay bag for your animals, remember that in small groups, herds or flocks, you may need to assess the dynamics to determine the ideal number of bags.
When many horses share the same space at all times, we recommend having additional bags if possible. Having the extra bag will encourage movement and will eliminate stress caused by bullying from the dominant animal. This applies mostly to the use of the smaller hay bags (Small Bag size up to the Bale Bag size), but you can always use a variety of bags in an enclosure/field.