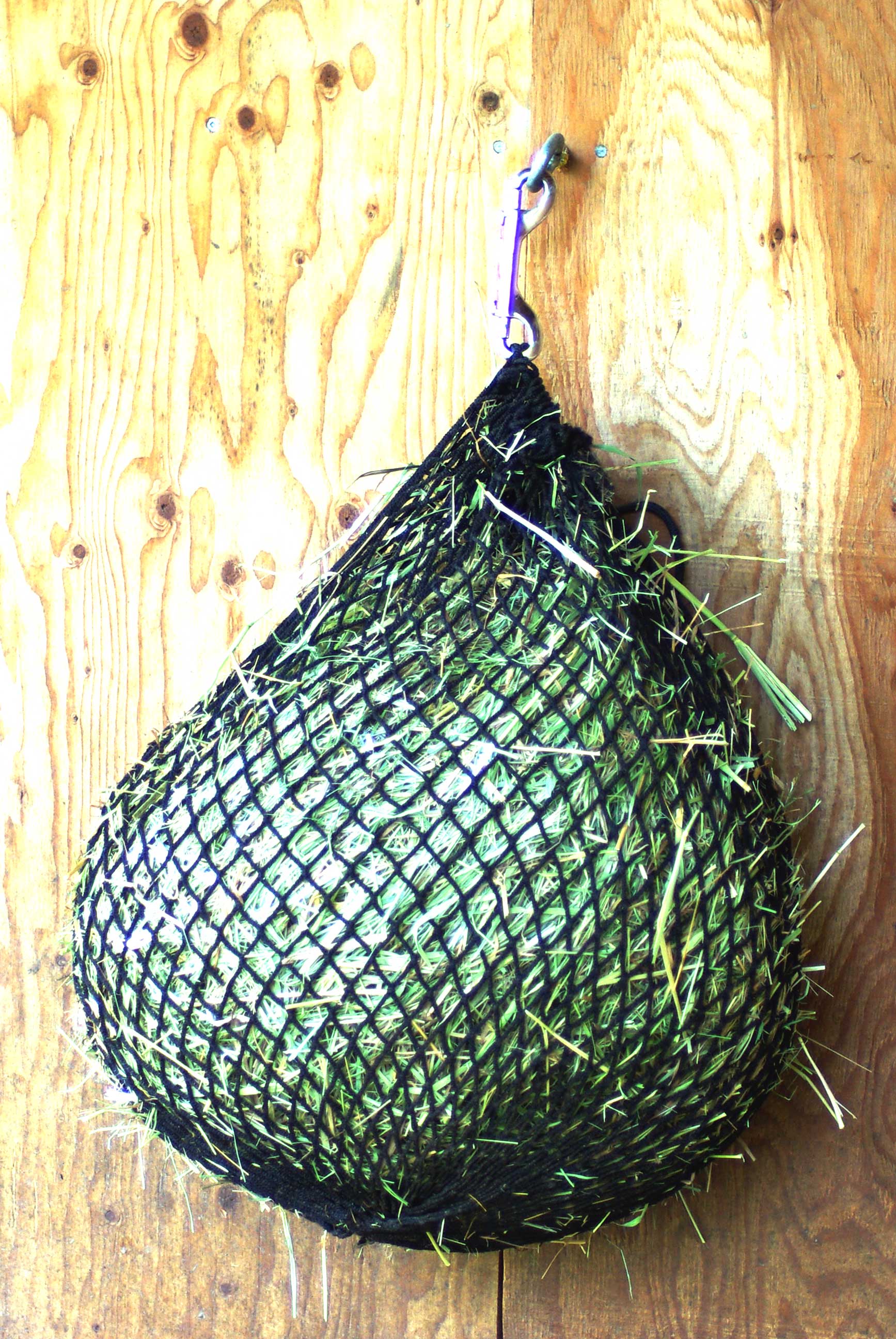 Small Bag (1" Hole )
The small size slow feed bag is IDEAL for chickens or multiple rabbits and holds less than one flake of hay. Keep your small animals occupied and happy.
You can now order our bags with a hanging ring option, allowing you to hang your net for freestanding feeding in muddy or snowy conditions.
Receive a FREE Trailer bag on orders over $450 (before taxes).
Need a CUSTOM bag? Contact us and we'll make one for you! *sorry no refunds on custom orders
WE SHIP INTERNATIONALLY!
When choosing a slow feeder hay bag for your animals, remember that in small groups, herds or flocks, you may need to assess the dynamics to determine the ideal number of bags.
When 2 horses share the same space at all times, we recommend 3 bags. Having the extra bag will encourage movement and will eliminate stress caused by bullying from the dominant animal. This applies mostly to the use of the smaller hay bags (Small Bag size up to the Bale Bag size), but you can always use a variety of bags in an enclosure.