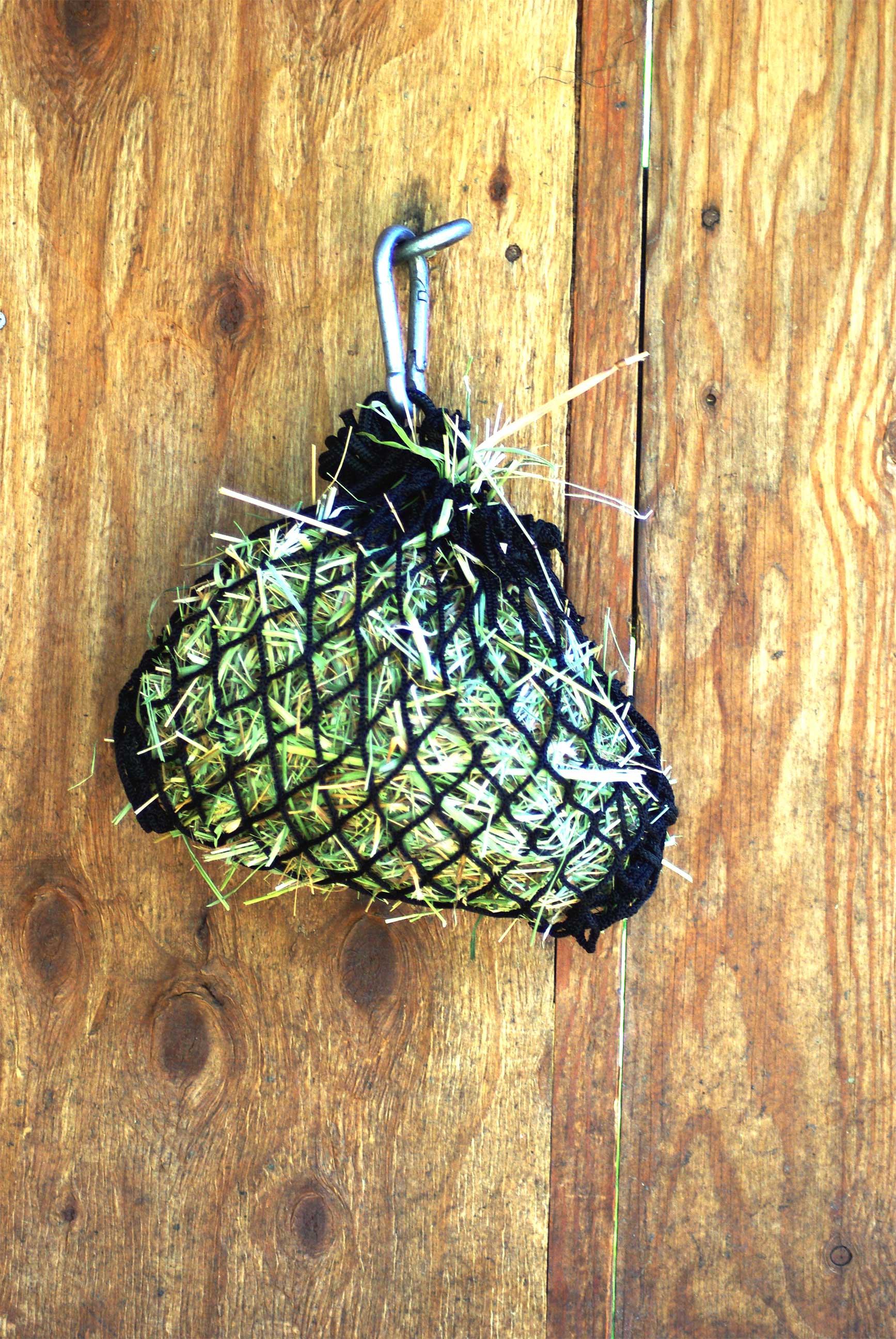 Tiny Bag (1" Hole )
This Tiny slow feed bag is IDEAL for a single rabbit or baby rabbits and holds about a handful of hay. Keep your small animals occupied and happy.
Receive one FREE Trailer bag on orders over $450 (before taxes).
Need a CUSTOM bag? Contact us and we'll make one for you! *sorry no refunds on custom orders*
WE SHIP INTERNATIONALLY!
When choosing a slow feeder hay bag for your animals, remember that in small groups, herds or flocks, you may need to assess the dynamics to determine the ideal number of bags.
Having the extra bag will encourage movement and will eliminate stress caused by bullying from the dominant animal. This applies mostly to the use of the smaller hay bags (Small Bag to the Bale Bag).
It's a great idea to use a variety of bags in an enclosure.